A commentary on fairy tales, Christian traditions and the impacts on relationships.

Disclaimer time: I'm going to focus primarily on the Disney versions of various fairy tales, and on one specific denomination of Christianity. I have no hard data, just anecdotal evidence, and personal experience. The denomination in question is Baptist, and I am not implying that all denominations of Christianity have these particular views. In fact, I sincerely hope this does not hold true for all Baptist Churches. However, my first hand, and second hand info of approximately ten different churches, across four states, over a period of 30 years paints a different picture. Also, it should be known that I am not a bible scholar nor a historian. Let's get dissecting!
First "traditional view" point: A young woman must get married.
The Disney Fairy Tale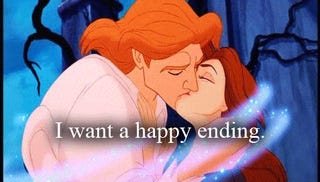 Nikoda touched on this a bit in her post about Beauty and the Beast. Throughout the movie, the option for Belle to live life on her own, never even occurs. This is kinda a theme throughout most of the Disney movies. In Aladdin, Jasmine must marry; it's the law. Snow White pines throughout the first portion of her movie for a prince. Cinderella hopes to meet the prince, so that they may fall in love, and he'll save her from her horrible step-mother. In Sleeping Beauty, Aurora is betrothed to Phillip before she gets cursed by Maleficent. Yes, these girls are royalty, and are bound to marry anyway. It is their duty to carry on the royal lineage. What about some of Disney's other heroines? Mulan, one of Disney's most radical movies to date, wants to get married; so that she may bring Honor to her family. Even Wendy, from Peter Pan, can't wait to grow up, get married, and be a Mother. Go ahead, pick a movie, don't feel limited to Disney. Yes, it may be for True Love, but a lot the young women who become role models for little girls around the world, get married, or want to get married, because its expected of them.
The Christian Tradition.
As for me, growing up nominally Christian, I never heard the phrase "a young woman should get married". But what I did hear was,
Genesis chapter 2 verse 18 KJV

"It is not good that the man should be alone…"
This was when God created Eve. However, this was the beginning of the human race, not the rule for every person on the face of the planet.
By the way, there are no verses that specifically state that a young woman must get married. Plenty of verses about widows getting remarried, adultery, divorce, but nothing that says the only thing girls can look forward to in life is getting married and having kids. Yet most of the churches I mentioned earlier heavily implied that a "good, Christian, girl" has only one option in life. One of the big things in these Baptist Churches, is finding God's will for your life. How God specifically wants an individual to serve him. Young men are encouraged to think about becoming a Missionary, a Preacher, or someone who sings special songs during worship services, or just someone who gets a decent job and helps support the church.
When I did become a Christian as a young woman, I tried to inquire as to ways I could serve God, I was told to pray and study my Bible. Because I might marry a Missionary, or a Preacher.
I was then asked to help with the infant nursery, so that I would have experience with babies. Because as a good, Christian, girl, that's all I could expect in life. I became depressed, then bitter. The year I tried to find God's will for my life, was the same year a Dr told me I had PCOS and would never have children. I never mentioned anything about my diagnosis to my Pastor or his wife, because I knew they would think I wasn't a good, Christian, girl. I worried that no one would want to marry me, because I couldn't give them children. I stopped going to church for a few years. I never lost faith in God, I was angry about my situation, but with time I found peace and understanding for myself. I did get married, and over the years we moved across country twice. We even anticipate moving across country again. Remember all those churches I mentioned? I can't even begin to count the number of times it was suggested to me that I needed to have a baby. All those years, there was only one instance where someone actually asked WHY I didn't have children. Only one person cared about what I may be going through.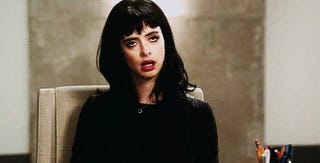 What the KJV Bible Actually says
Proverbs chapter 31 verses 10, 13-20, and 25. KJV


10 Who can find a virtuous woman? For her price is far above rubies.

13 She seeketh wool, and flax, and worketh willingly with her hands.

14 She is like the merchants' ships; She bringeth her food from afar.

15 She riseth also while it is yet night, and giveth meat to her household, and a portion to her maidens.

16 She considerth a field, and buyeth it: With the fruit of her hands she planteth a vineyard.

17 She girdeth her loins with strength, and strengtheneth her arms.

18 She percieveth that her merchandise is good: Her candle goeth not out by night.

19 She layeth her hands to the spindle, and her hands hold the distaff.

20 She stretcheth out her hand to the poor; Yea, she reacheth forth her hands to the needy.

25 Strength and honor are her clothing; And she shall rejoice in time to come.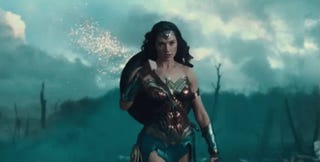 Obviously I didn't type out every verse. I just used the ones I felt particularly pertained to the discussion at hand. But please feel free to look it up and read it for yourself.
The virtuous woman from the old testament was a role model, or an example, for the time period the old testament was written. A single, Jewish woman couldn't own land, or run a business. But as a wife, she could. This example of womanhood was a merchant, a craftsman, and a laborer. She was skilled, and an expert in the fields she choose to pursue. She was generous, and charitable. Everything she did was to the best of her abilities.
Matthew chapter 28, verses 19, and 20 KJV


19 Go ye therefore, and teach all nations, baptising them in the name of the Father, and of the Son, and of the Holy Ghost:

20 Teaching them to observe all things whatsoever I have commanded you: and, lo, I am with you alway, even unto the end of the world. Amen.
The last words spoken by Jesus to the Church. Go and tell others. The Church's responsibility is to tell others. Not push young girls into marriage. Not to impress upon anyone that is more important to be married to someone, anyone, than live alone.
What helped me the most was meeting a remarkable woman. She had grown up as the daughter of a Missionary, moving around from place to place. When she graduated from high school, she realized she didn't even know a young man to consider as a friend, let alone potential husband. But she didn't think about it long. She was too busy helping her family, and saving money for college. See, this lady had a knack for computers, videography, writing, and translation. For decades, she helped countless Missionaries translate various materials into a multitude of languages. Create websites for these very same Missionaries. Edit and formulate videos from these Missionaries to various places all over the world. She was practically the only person helping these Missionaries, and it was because she didn't have to stop a project so she could cook dinner for her husband. Or change diapers. Or stay home with a sick child.
She took time for herself. She enjoyed reading, and photography; she has some absolutely beautiful images from the years she lived in Thailand. She knew her value; everything she did was to the best of her abilities.
I want to point out some characters who can be great role models for any young girl. In Disney's The Black Cauldron we meet Princess Eilonwy mid escape. She quickly rescues the young pigboy, and an elderly bard, then completes her escape successfully. In Atlantis: The Lost Empire, we meet Princess Kida. She is a skilled combatant, speaks many languages, and ultimately the savior of her people. In Tangled we meet Rapunzel. A brilliant, young artist who's wits get her out of many problems throughout the story. She even figured out that she's the missing princess. In The Princess and the Frog, we meet Tiana who is a very hard working young lady. She's saving money to open up her own restaurant. In Lilo and Stitch, we meet Nani. A very young woman, struggling to make ends meet, and care for her little sister since their parents death. She takes losing her job, and even her home in stride. Absolutely everything else can be taken away, but not Lilo; that's not an option. She loves Lilo, and accepts her exactly as she is. She doesn't even flinch at the revelation of aliens. In Brave, we meet Merida, a talented archer, and horse rider. She even climbed Crone's Tooth, and drank from the Fire Falls, a feat only the ancient kings of lore were brave enough to do. In the movie she handily outshines all the first-born sons of the other clans. She also manages to convince the other clans that she, and all the other first-born, should be able to marry whenever they choose; and to whoever they choose. Finally, In Mulan, we meet a heroine so badass, she gets an 80's style training montage. She does start the movie looking for a marriage, but only to provide honor to her family in the only way a female in ancient China can. However she quickly moves on to joining the army, masquerading as man. She does so in order to prevent her elderly Father from becoming injured, or worse. During training she fails, spectacularly, on many occasions, and is told "he" isn't cut out for war. However, Mulan is determined, and through hard work, and some creative thinking, she proves that "he" can handle the fighting. She goes on to almost wiping out the entire Hun army with a will aimed cannon. Ultimately, she battles the leader of the Huns, then arranges his explosive death. All these ladies put everything they could into their various endeavors. Everything they did was to the best of their abilities.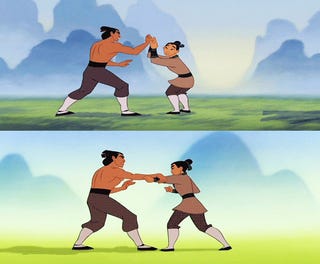 Remember that amazing lady I mentioned earlier? She did one day find love. Over the vast wheel of time she grew many friendships. One in particular was a gentleman who had worked with her on a few translation projects. Over emails and chat they became very close. Then, at the tender age of 57, they were married.
You don't have to marry young, or marry early in the relationship. Whenever you find the right person, the right time will present itself. Instead of worrying about it, sink your time and effort into the things you enjoy.