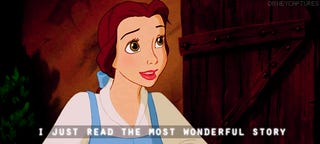 Well, for my first week as interim fill-in guy, you diligent writer-types delivered with aplomb! I was pelted with eight deliciously fatty stories that I devoured to the point I had to loosen the belt on my literary waistline!
Thank you all for contributing your words and time. Please know that without your stories, ThursdayTales would not exist and I'd be out of an unpaid, temporary job. You all have blown me away with your writing and I can't wait for next week's entries!
"Hey Drillpress, enough with the fluff! Get on with the Tales!!"
OK, strange voice in my head that should be worrying me but I continue to agree with, BRING ON THE STORIES!!
Wenchett obliges us with Pacific Range. This is a smart introduction to a story I can't wait to finish reading. Lost opportunities are being found as a father is reunited with his son. Their differences surface as a blonde roustabout makes his appearance. Dear Wenchett, stop reading this and start writing more of about this universe, A LOT MORE!
Pichblende serves up Mud/Words Interference. Umm, Pitch, may I live in your world, please? This story will transport you to a universe populated with those that know and those that know better. Confused? Don't be, just start reading!
Kalaeth supplies Back to Work for this week's entry. In this story, we find out what happens when personality interferes with the work environment. Seriously, did you bug my office?
Procrastinationathon hands in Oracle, Part I. This is a brilliant introduction to a world of possibilities where a sack of grain, a box and some helping (?) hands can change your perspective. All I'm going to say about it is that you, Procrastinationathon, really need to write the rest of this story, like now. Well, go on, scoot! Stop reading this and make with the clickity-clacking!
Myseri delivers Hollow World: Book III, Chapter 29. Even though I haven't read the first 28 chapters, this part instantly immersed me in the mood he created. It's a world in which people are coping with devastation, self defense and an appreciation of Pink Floyd. Myseri, I hope you're proud of yourself, I'm going to have to read this from the very beginning.
Archnemesis Goldenhair steps up to the plate with D'heri. Arch continues her On the Lee of the Mountain story with a wonderful slice of drama. This sharp excerpt takes you to a foreign land, where a strange being is in need of help and the wisdom of one who was banished might hold the answer. I read the first part and now eagerly await the continuation!
CaseyJonesCaseyJones entertains us with two stories this week. The first is Sonja Stormgate & The Seeds of Glory – Chapter 01.A mysterious fiend is conquering worlds and is being pursued by a steadfast captain who is determined to find him. This is a tight introduction to an enthralling universe! CJCJ's second story is… well, let's just say that the secret ingredient is love. Yeah, that's it, love. Read all about the "love" in The Curious Fate of Jersey McNair.
OK, party people. There will be another roll call on Thursday, so get those typing fingers limbered up and, umm, well, typing!
Questions, comments, concerns, dinner ideas? Leave them in the comments!